TOP 10 SINGAPORE LICENSED MONEY LENDER TO APPLY FOR A PERSONAL LOAN
Licensed moneylenders in Singapore are increasing dramatically, there are more than 156 licensed moneylender operations around Singapore. However, in this industry, there are sure to be some irresponsible black sheep or unlicensed moneylenders or loan sharks pretending to be a licensed moneylender.
It is very important to be able to tell the difference between a loan shark and a licensed moneylender. Our research team strives to pick out the best and most outstanding licensed cash lenders as a list for the borrower. This allows all borrowers to make an informed decision when it comes to looking for a loan provider.
1. Accredit Licensed Moneylender 

Our top pick is Accredit Licensed Moneylender, who was also selected by MinLaw as part of the Ministry of Law's Pilot Programme to pilot new business modeling on money lending business. The Ministry of Law has selected Accredit out of a list of Licensed Moneylender not only because they have the highest reviews on money lending market they also have the strongest proposal on their future business plan. The completeness of their business plan will benefit all of the borrowers. Accredit Moneylender is a responsible lender by making consumer financing AFFORDABLE, AVAILABLE, and ACCESSIBLE. They always follow their slogan to help everyone who applies for a loan from them.
Accredit Licensed Moneylenders also features re-financing solutions which helps debt consolidation loan to distressed borrowers. This debt consolidation loan is beneficial for those who are unable to settle the payday loans, credit card expenses or other such smaller liabilities. Combine all your smaller liabilities and loans into one single loan with up to 12 months extended repayment tenure. Besides the debt consolidation loan, they still offering various loan to fit different people requirement.
Accredit Money lender also uses innovative digital solutions to make the whole process of borrowing cash much easier for borrowers. You can now get fast cash with their same-day approval, which means your cash solution is a short step away.
To find Accredit Legal Moneylender just call to talk with the friendly officer now. You may find their contact details as below:
Tampines Branch
Address: 503 Tampines Central 1, #01-315, Singapore 52050
Contact Number: +65 6226 2662
Hougang Branch
Address: 1187 Upper Serangoon Rd, #01-15 The Midtown, Singapore 533971
Contact Number: 6245 2662
Central Branch
Address: 1 Sophia Road, #01-14 Peace Centre, Singapore 228149
Contact Number: 6261 2662
Yishun Branch
Address: 743 Yishun Ave 5, #01-548, Singapore 760743
Contact: 6219 2662
Or you can visit their website to find out more.
2. Quick Credit Pte Ltd

Known as the best legal moneylender in Singapore, Quick Credit Pte Ltd has a long and esteemed history in providing fast cash solutions to consumers. Quick Credit was awarded a license to operate as a licensed moneylender from Ministry of Law Singapore (Registrar of Moneylenders). They have great experience in the Moneylending market since the year 2002.
Throughout 17 years they have helped more than ten thousand people to access easy cash to solve their financial problems. Personal loan with the lowest interest charge is saving cost for you. Accessing fast cash for you easily with their excellent customer service team. Their experienced loan officers are friendly to all borrowers by explaining the loan contract in detail. You also can request for Quick Credit to explain in a language you understand as they are willing to do so. Accessing fast cash solution and low interest personal loan has never been easier!
For any question about loans, you can contact Quick Credit at +65 68996188, or you can drop them an email at enquiry@quickcredit.com.sg. Walking in to get FREE financial consultation is the best option. The address is 2 Jurong East Street 21 #04-01A IMM Building, Singapore 609601.  Click here to visit their website to get more information.
3. Best Credit SG Pte Ltd

Best Credit SG Pte Ltd is a lender that focuses on trust and reliability. This bring them to constantly improve their service. They help you to create the possibility for your financial solutions. Rates of personal loan interest is lower than credit card monthly interest charges. For a consumer who is over age 21 years old and aiming for the latest gadget such as iPhone, laptop or gaming system you may get a personal loan from Best Credit. This is because you can save on the interest charges for fast cash loan. Besides that, you can choose for installment up to 12 months.
Moreover, Best Credit legal moneylender is also offering business loan to help you accelerate your business development. In Singapore, for an entrepreneur, sourcing funds from sources is a bit tedious might need to wait for a few month. From Best Credit licensed moneylender, their experienced managers will discuss with the applicant about the business plan and the current market trend. They will offer the potential customer business loan up to 100k for their business development. And all this business loan funds can be issued very fast, you can get cash on the very same day!
For any questions for Best Credit? Call them at +65 6272 5538. You may likewise drop by their office at Blk 372 Bukit Batok Street 31 #01-374 (Level 2) Singapore 650372 to ask for a credit. With the exception of the public holiday, Best Credit SG Pte Ltd is open everyday! Click here to connect their website to find out more.
4. KBB Credit SD Pte Ltd

In the past they named as KBB Credit, just recently rename as KBB Credit SD Pte Ltd. They are founded since the year 2010 to give helping hand to thousands of people. Trustworthy and excellent service bring KBB to become one of the top money lenders in Singapore. The loyalty customer will go back to take a loan from them and bring a friend to visit, help them to build a huge customer satisfaction record. KBB Credit licensed moneylender is paying attention to every borrower then create out the best loan for them. The interest charge is as low as 1% per month with prolonging up to twelve months flexible installment plan.
In any event, you looking for instant cash, do not hesitate to contact them at +65 6255 6998 or email at enquiry@kbbcredit.sg. The well-trained consultants will be able to assist you with any question that you may have! KBB licensed moneylender is one of the few moneylenders open on Sunday! The office is located at 111 North Bridge Road #01-35 Peninsula Plaza, Singapore 179098. Click here to surf their website and find out more.
5. 1st Credit SG Pte Ltd 

1st Credit SG Pte Ltd is Singapore one the value licensed moneylender. Legalloan research team has to ensure 1st Credit licensed moneylender to have 100% customer satisfaction and innovation loan package. They have assisted more than thousands of local and foreigner to access quick cash to solve their financial crisis. A debt consolidation loan, monthly loan, payday loan, bridging loan and a business loan is created by 1st Credit to adapting different people desire.
In case you're searching for a loan, approach 1st Credit at +65 6266 5422 or you can visit their office at 149 Rochor Road #01-07 Fu Lu Shou Complex Singapore 188425. 1st Credit SG is your trusted legal moneylender operating on weekends! Click here to connect to their website to get more information.
6. Quick Loan Pte Ltd

Quick Loan Pte Ltd is one of the proficient personal loan lenders in Singapore. Satisfaction customer is growing extremely from year to year because they have the various powerful product and skillful loan officer. Besides that, they allow borrower taking flexible installment with low interest charge. Therefore, Quick Loan name as best personal loan moneylender in Singapore. Oftenly, the professional staff is patient hear to all clients' concerns and situation, standby offering the loan you truly demand.
Call 6223 1788 to get the best offer. Or drop by their office at 10 Anson Road #01-15 International Plaza Singapore 079903. Quick Loan Pte Ltd also is one of the trusted moneylender open on Sunday. Click here to surf their website and find out more.
7. Singapura Finance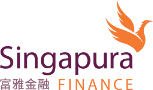 Singapura Finance Ltd is built on the identity of 'optimism, inspiration, and confidence'. They are establishing from the year 1950. Singapura Finance Ltd comprehend that the needs of people then come out best deals to suit them. They also continue to engage their customers' needs in making every dream into a reality. The relationship managers are always ready to help you make the best financial decision to achieve the lifestyle of your dreams. In order to do that, they have a wide range of products to cover all the needs.
Click here to view the office list  In case, you have any loan-related inquiry, you can contact them at +65 6880 0688.
8. Citibank 

Citibank has a personal loan package with a low flat interest rate. Whether you wish to makeover your dream home, continue for higher education or your dreams, Citibank Personal Loans help you suffice your personal desire. The applicant can apply up to 10 times of your month to month income. Click here to get more information about Citibank Personal Loan.
9. DBS 

Giving out a personal loan as low as 3.88% per yearly (EIR 7.56% per yearly). From DBS you also can get cash up to 4 times of your monthly salary but if your annual income is more than $120,000 then you can apply up to 10 times of your monthly income. Why hold back on your dream? Get going with instant money, with a DBS Personal Loan. Click here to link to DBS personal loan webpage.
10. CIMB Bank

With the flexibility of ready cash at a low interest/profit rate, CIMB supports your personal aspirations. Let us help with your home improvements or pursue the higher education you have always wanted. With our personal loans/financing, nothing is out of reach. Click here to link to CIMB personal loan webpage.
Guideline for Licensed cash lenders in Singapore
Get a personal loan from licensed money lender in Singapore is legal and borrowers are protecting under the Ministry of Law. The law has been effective from October 2015.
Singapore Licensed money lenders are mandatory to comply with the rules below:
The loan interest charge is calculated according to the reduction balance interest rate. This implies a 4% interest rate per month is the maximum charge.
A moneylender is only permitted to charge administrative fees on the loan. Any other additional charges are not allowed.
Moneylenders are not allowing collect more than $60 dollar per month for late repayment and not more than 4% per month.
By Law moneylender only allowed charging for borrower admin fee, interest charge, and late repayment fees. Other than that is not allowed, besides that, the total charge does not exceed the principal amount you have been approved.
In case, you found out that any dishonest terms from a licensed moneylender or hidden charges for your loan contract please report to Ministry of Law (Registrar of Moneylenders) or the police immediately.
Who is suitable to apply for a personal loan? 
Do you have a dream that is yet to be accomplished? Lack of money to build your dream? Above is the list of best moneylender in Singapore they can help you to accomplish your dream. You can just choose one of that lender which nearer to you. Don't worry! Our research team has examined the licensed moneylenders from time to time. The criteria to examine include reviews among existing borrowers, the interest and administrative charge, transparency of contract and so on. We ensure that they are strictly complying with rules of the Singapore Ministry of Law on the division of Registrar of Moneylenders. Moreover, we also ensure the staff attitude and the knowledge of money lending is up to our expectations.
5 Enemies of Your Financial Success
https://www.maxpixel.net/Financial-Success-Business-Finance-Money-Exchange-2696234
You may think that The path to financial success is actually surprisingly simple. All you have to do is follow this mantra – Spend less cash than you earn. Do something sensible with the difference. But actually, there's a lot more to being financially successful. Throughout your life, you will come across several challenges, that can be termed as "enemies," that will keep you away from your financial money success. While some of these will be external factors affecting the way you live, others will be your own bad habits. But eventually, you are going to face difficulties. Some of these enemies or challenges include:
1.    Several Debts in Singapore
Not all debt is bad, of course. A reasonable mortgage on a sensible home is fine. But consumer debt or a bad mortgage on a big house is an enemy of financial success. In fact, bad debt cash may be the biggest enemy of financial success. Your entire life, or most of your life, will be wasted worrying about the debts and paying them off. This will prevent you from making any cash savings and keep you away from your financial success. Hence, be very careful before buying a credit card or taking a loan, irrespective of its kind. And if you already have an ongoing money loan or debt, think twice before getting a new financial obligation on your head.
2.    Unpaid Taxes in Singapore
It's our responsibility to pay the taxes we owe, but we're under no obligation to pay more than that. "It is not unpatriotic to reduce paying your taxes," Wilder writes. We should instead actively work to keep our tax burden as low as possible. Due to the shortage of money or several debts on the head, if you miss out on paying your taxes, it is going to work opposed to your favor. Unpaid taxes will only add up to penalties and late fees monies which will be even harder to pay off you are facing a financial crisis. Hence, it is advisable to pay every tax that comes your way.
3.    Investment Mistakes in Singapore
Poorly structured investment portfolios can be a killer. Less or no information about various types of investment options can put you in serious investment mistakes. You may end up losing a considerable amount of your investment just because you hardly had information about the type you invested in. This enemy can be tackled through education, through an understanding of diversification and asset allocation, by taking the emotion out of investing. Make sure you study every investment type and option that you are considering before putting even a dollar in it. Understand the investment required, interest rates, benefits, returns, duration, and every other term and then compare them with other options by the same or different providers. Compare the terms of competitors, consult your financial broker, and then make a cash investment in Singapore.
4.    Bad Habits in Singapore
If you have bad day-to-day routines in your life, ones that add up to a bunch of unnecessary expense, they can be termed as bad habits. These habits will eventually force you to face financial failures. These bad routines by themselves won't entirely disrupt your progress, but they will slow you down, and they will make it easier for other enemies to knock you off the path. These bad habits and bad routines wear many faces. They take the form of your monthly bills or loans – some are overinflated (like your energy bill), while others are unnecessary (like your cable bill or cash loans). They take the form of ordinary cash expenses that you incur multiple times a month without really thinking about it, like eating out for lunch or hitting the coffee shop or buying convenience foods at the grocery store or skipping over the store brands that you've never tried in order to use the more expensive name brands. Therefore, keep an eye on your lifestyle and spending habits to keep a check on your financial success.
5.    Uncontrolled Temptations in Singapore
We're all tempted in our daily lives. We're tempted to be lazy. Treats and perks and pleasures tempt us. We're tempted by the good thing we can have right now. The catch, of course, is that temptations are distracting. They grab our focus and pull us away from the big picture. They demand fulfillment right now without any real concern about what might come later. Spontaneity can sometimes be fun, sure, but when spontaneity drains away lots of resources and cuts off future plans, it becomes a problem. When giving in to temptations means giving up on big plans and goals and dreams, it's usually a bad choice, even if it seems really really desirable in the here and now. The best way to control your temptations is, of course, understanding what is important and where spending cash or money is unnecessary. Once you know the difference, you'll only spend whenever required.
The real challenge of personal finance success in the modern world isn't following the path to success, which is easy, but in fighting the many different enemies that block your path and force you off of it. If you overcome these challenges and bad habits, you are sure to meet financial success by managing your daily expenses and still saving at the end of every month. So be ready to tackle these challenges and habits whenever they come your way.
Updated April 2020
Summary
Reviewer
Review Date
Reviewed Item
Great information of Singapore Top licensed moneylender, this list help me save cost and time.
Author Rating