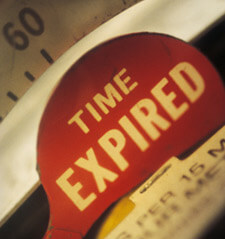 Time-Barred Debts: Important Things You Should Know About Them
It refers to debts that have over live the limit, to the extent that it's difficult for your creditors to sue you. The duration which a loan can become time-barred is dictated by the law. In many countries, the period is between 3 to 6 years. But it can be longer than that. Always confirm that the debt has overstayed before you respond to it.
How to go about time-barred debts
When a debt collector tries to collect time-barred debts from you, these 3-steps can help you go about the process easily.
1. Ask for a written verification of the debt
When the debt collector shows up to collect a time-barred debt, verification should be the first thing to do. This will involve writing to the debt collector for a written verification of the debt. This process should be done within 30 days, and your debt collector cannot collect the debt from you until they serve you with the proof of the existing debt.
2. Write to the debt collector to stop contacting you
If you're certain that the debt is already time-barred, write to your collector stating that it has expired. Thus, as a result, you don't want any more calls or letters about the debt. And if the collectors have to contact you for the last time then it must be to notify you the next thing they are going to do.
3. Don't respond to the collector's calls and letters
You may choose to ignore collector's calls and letters if the collector become a nuisance. And if you no longer want to bother spending on calls and letters. Just know that you're not really getting out of the debt by ignoring your collector's calls and letters. If you are sued, always honor lawsuit summons.
As long as the debt still exist, your collector may assign it to different collections. Therefore, you should review these steps each time a new collector attempts to collect the debt. You can file complaints with the Singapore Police Force if your rights are violated in the process.
Lawsuits associated with time-barred debts
The Law stipulates that a debt collector cannot sue you for debts that have outlived the limit. But, sometimes it happens despite the restriction. If a debt collector file a lawsuit against you for a time-barred debt don't relax and assume it will take care of itself since it is already expired.  Present the evidence to the court that it has expired. You can also consult your attorney for the right course of action when sued on time-barred debts.
---
 Are you currently in many debts and is unable to pay it off? As a licensed moneylender in Singapore, we can assist you with that. We are able to provide you with a lump sum of money to pay of everyone so that you can concentrate on only paying one party. Our personal loans have helped so many people relieve themselves of stress. Contact us today if you need one! 
Summary
Reviewer
Review Date
Reviewed Item
gr8 article abt a shitty thing that can happen to any1
Author Rating