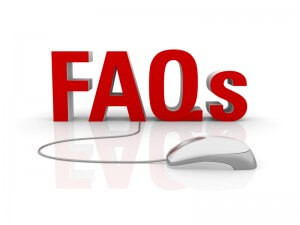 Top 10 FAQ About Stocks: A Beginner's Guide
If you have yet to learn to invest in the stock market, continue to read on because listed here are the steps intended for beginners. Here are the basic concepts of stocks purchasing compressed into ten frequently-asked-questions.
1.   What is a stock?
Imagine a company that shares its ownership to individuals. Every piece of the divided whole is called a share of stock. These shares of stock are then sold and bought in the stock market. This market functions just like a regular market, and transactions in the market are through "exchanges."
2.   Where are the stock markets?
When there are small markets, there are also big markets. In this case, the big markets are New York Stock Exchange and the National Association of Securities Dealers Automated Quotation system. But you don't need to expound further as a beginner, you can start investing in small stock market located near your area.
3.   How does stock market work?
The worth of your stock will go up and down sharing the principle of supply and demand. Earning money happens when prices go up, higher than when you bought them, then sell them with a gain.
4.   How much is a stock?
When you buy a stock, you pay the price stated in their offer. That varies per company. Blue chip stocks usually cost higher as these stocks are secured from the biggest businesses in the country.
5.   What happens when prices go up?
It is a bad time to buy stocks when prices have gone higher. That means you'll purchase lesser stocks than the expected value of your money. However, it is complete opposite when selling stocks. A simple example is buying a share worth $30 only but being able to sell it for $35 when the prices surged. That's a $5 gain. That's not bad at all if you had purchased stocks wisely.
6.   What happens when prices go down?
Using the opposite principle from #5, when prices go down, the buyers take full advantage while the sellers will receive little to no gain at all. In fact, beginner investors might actually be too concerned about their shares if prices go too low, urging them to withdraw their investments. This is often the common mistake of the inexperienced investor who does not fully understand both the advantages and risks of investing in stock market.
7.   How do you buy stocks?
You can purchase stocks individually, or you can purchase through a group of investors with wider target companies. This group purchasing is called "mutual funds" and is a low-risk alternative to individual purchases. The people handling the mutual funds will do the purchasing for you.
8.   Where do I buy stocks?
You have plenty of options, so your task is to study the top-performing businesses in your country. Some would prefer to invest in companies in the food industry based on the total profit, status of the company, and predictable performance.
9.   How to make a purchase?
To start, simply try to contact your chosen company if they offer the services you seek, or you can seek guidance from financial marketing group to manage your investments on your behalf. Most likely, they will assist you in each step and provide you with a resource person.
10.   When is the perfect time to purchase a stock?
A lot of factors come into play, but the best time to buy stocks is today! With the trend of business, prices will tend to go up, than down. You'll see in 10 years that you will have made the right decision in investing early.
---
To start investing you will need to have the capital. If you do not have the money but do have the knowledge, you can consider getting a loan to fund your investment. Contact us today if you need a loan or you can always fill in an application form. We are the best licensed moneylender in Singapore due to our low interest rates and great repayment plans. Our manager will contact you as soon as possible with regards to your loan application.
Summary
Reviewer
Review Date
Reviewed Item
Great tips on stocks, was looking for a list like this for myself.
Author Rating