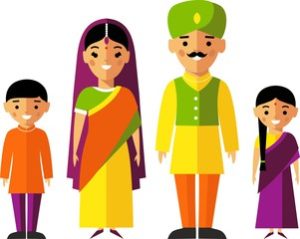 India has always been a culturally rich country: one that is filled with plenty of promise. Over time, it has grown to be one of the fastest growing economies in the world. Despite all that, many startups are looking for ways to set up their business in Singapore. You could say that Indian startups are going places in the global market today and one of those locations several Indian startups seem to have found favor in Singapore.
Once upon a time, the trend involving start-ups, at least Indian start-ups, was for them to cultivate their business either in Hong Kong or Silicon Valley. So, what exactly caused this shift of interest? Why do Indian entrepreneurs prefer to start their companies in Singapore as opposed to other parts of Southeast Asia?
Having matured into a regional entrepreneurial hub, Singapore is now being hailed as the unofficial capital of Southeast Asia. Because of the increasing number of internet startups, venture capitalists, incubators, and technology enterprises that have gone on to create a strong presence in Singapore, the country's potential to turn into the Silicon Valley of Asia has been earmarked.
The business-friendly climate combined with several factors such as its low tax regime, efficient legal systems, excellent living environment, innovative visa schemes, top notch infrastructure and corrupt free institutions make Singapore a hot spot for aspiring business owners. It also draws ambitious individuals from all over the globe (India included) looking to carve a profit for themselves.
Among the several business communities that exist in Singapore, Indian companies make up the largest business sector from a single community.
So, what exactly makes Singapore so attractive? What drives Indian business people and corporations to this lion country? Let's take a look at some of the specific reasons responsible for the migration of Indian startups to Singapore:
Conducting Business is Easier
Just like humans, one of the ingredients a start-up needs to thrive is a "healthy" environment: business environment. The ability to conduct your business efficiently depends on several factors that vary across different countries. The latest Doing Business Report – from the World Bank – ranked Singapore as number one when it comes to the simplicity of doing business whereas India came in at the 134th position in that same report. Singapore was rated highly in areas – that are important for startups and entrepreneurs alike – such as access to credit and capital, and how efficiently you can resolve insolvencies.
Lower Levels of Corruption and Better Infrastructure
Startup companies can be likened to babies of the business world. To maximize their potential, they need every help that is available. No matter how motivated and determined an entrepreneur is, that person will still find it hard to thrive in an environment that is unreceptive towards their business and its growth. The World Economic Forum released a report that showed that Singapore's economy favors new businesses far more than India's economy.  In the report, out of 144 countries, India ranked at 60 while Singapore came in at 2nd.
Even though India's economy is growing at a fast pace, it is still difficult to operate a new business from there. Analyzing the report further showed that the high level of corruption, as well as the poor infrastructure, are the biggest contributing factors to start-up problems in India.   Because of this, neighboring countries like Singapore that have such high rankings can be very appealing to up-and-coming entrepreneurs.
Relocation Visas
With Singapore's visa scheme, an entrepreneur's minds must gravitate to the country. Foreign entrepreneurs have the opportunity to relocate to the country. They can do this by using the Singapore Entrepreneur Pass – and start a business as long as they have an excellent business idea, adequate capital and business can help create jobs for locals.
With the Entrepreneur Pass (or EntrePass as it is sometimes called) business owners can also carry their immediate family members along with them. If the business proves to be successful, the chances of gaining permanent residency status in Singapore will be quite high.
If you're just looking for how to move to Singapore but aren't interested in starting or staying committed to the business, then the EntrePass is not for you. It is for long term entrepreneurs only. The authorities in Singapore are very strict in their assessing and approval of EntrePass applications.
Better Corporate Tax Rates
Singapore's corporate tax rates are one of the most attractive CTR in the world. Singapore's corporate tax rate is approximately 17 percent which is half of the corporate tax rate in India.  Also, newly formed companies are given startup tax exemptions (SUTE). Startup companies are usually eligible for a lot of tax breaks over in India. However, the overall amount they pay in the end is far greater than anything that they will pay in Singapore.
This has always been one of the biggest reasons why most companies choose Singapore as their South and South-East Asia hub. So, when startups want to benefit from this, it is expected and encouraged that they move their businesses to Singapore. To facilitate this movement from India to Singapore, the Singapore and Indian government have put in place a thorough Avoidance of Double Taxation Agreement (DTA).
Availability of Skilled Workforce
A startup can fail for many reasons, but nothing kills a startup faster than working with the wrong set of people.  The influx of talent in Singapore makes recruiting a skilled workforce a very simple task. The low levels of the skilled labor force in India have caused competition to dwindle. It also makes it relatively hard for businesses to find the qualified employees needed to push the company forward.
Excellent Access to Rising Economies
Another factor that works favorably for entrepreneurs in Singapore is its location. Startups that can develop in Singapore have the opportunity of standing at the doorsteps of many growing economies in Southeast Asia such as Thailand and Indonesia.  Because of its excellent infrastructure, Singapore possesses a good link with the rest of the global market.
All these and more couple with the beauty that Singapore has to offer makes it such an ideal location for Indian startup companies.
---
Legal Loan Singapore
Legal Loan Singapore is definitely your go to site to find legal money lender reviews. We are out every day visiting different licensed moneylenders. This is so that we end up visiting all the moneylenders in Singapore. We want to and will only be showcasing the best money lenders.
Other than that, we will be bringing you news and updates from all around the world. If you have any questions regarding license and legal money lenders in Singapore, you can always drop us a message. To apply for a loan with the best money lenders, you can speak to us through the bot or you can submit an application form. We will help you to send out this form to only the best moneylenders in Singapore!