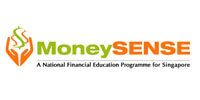 Many residents and tourists enjoy the restaurants, housing, and fancy spots in Singapore. However, all these wonders are equal to a certain price. And these prices may not fit into your budget. The cost of living in Singapore may be lower than that of New York. But many residents still experience difficulty when managing their expenses.
Practicing control over the way you spend your money is often taken for granted. Most people tend to give in into their wants rather than focusing on the needs. Or even any financial goal. To get the best out of hard earn money, consumers should know when to save and when to buy. Financial planning website guides such as the Singapore Moneysense can be a helpful tool to manage your expenses.
What Singapore MoneySense can teach you
Anyone can manage their own money if they know how to. This makes moneysense the perfect partner when dealing with issues and improvement on money management. Because of this, financial planning is made easier, more understandable, and more doable. To know more about this financial website guide, here are a few topics they share to educate their viewers:
How to spend within your limitations
Understanding the banking system
Boosting your investment through Singapore saving bonds
Effective deb managements
Being smart when setting the budget
Understanding more on insurance products
Effective money management for starters
How to Effectively Manage your Expenses
Singapore Moneysense proposes three steps to start up your ways on effective financial planning. Once these steps are accomplish and properly practice, consumers eventually develop good spending habits. As well as financial awareness.
Set financial goals. You need to determine what you want to save up for. It can be for a house, a car or for your retirement. This also pertains to identifying your immediate and long term needs.
Assess your financial situation. Match your current income to the expenses of your financial goal. This way, you get to determine what you need to prepare. Furthermore, you will also be able to decide how much you need to save to achieve that goal.
Once you have identify both your current financial situation and your expected objectives, you ought to manage your entire budget to achieve your goals. Money management strategies include but are not limit to:

Use a budget calculator to guide you on getting started.
Start investments strategies, insurance, or other financial products to maximize your savings.
Learn to differentiate needs from wants and start to cut back expenses on your wants.
Change your priorities if you deem it makes a great difference in your finances.
The steps above serve only as a guide on how to get started with proper money management. But the actual application will depend on you. Hence, to maximize the information and services offered by Moneysense, it is best to develop new habits and a wider mindset for financial opportunities. You can continue to practice these points aforementioned and get started on your path towards proper money management with Singapore moneysense.
---
As a leading licensed moneylender in Singapore, we provide only the best loan deals to all our clients. If you're in need of cash, get in touch with us today! If you have any other questions, please feel free to ask us and we will get back to you as soon as possible! 🙂
Summary
Reviewer
Review Date
Reviewed Item
Moneysense is great! Glad that this is available
Author Rating