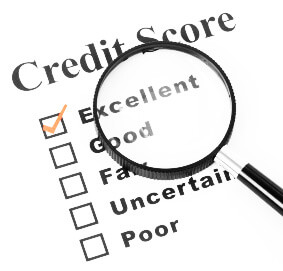 Factors that affect credit rating
Getting a loan from a reliable financial institutions can be a simple or difficult process depending on your credit rating. This refers to the probability that you are able to repay the loan. The process of lending is a risk to banks and licensed moneylenders as there is a chance that the money will not be return.
Some of the criteria use to determine the credit ratings of clients are base on facts. While others are on assumptions and past experiences. Borrowers with a low rating are unable to get a loan easily. They often turn to loan sharks for money despite the fact that these are illegal moneylenders. It is therefore advisable to lookout for factors that contribute to being blacklisted by lending institutions. You should always work on those which are under your control.
What are the factors that will affect?
The first and most important factor is the repayment history. The first thing that a lender will look out for is whether you have borrowed from any other institution in the past. Furthermore, they will note if you have repaid promptly. If the loan still exists, they will check whether you pay your monthly payments on time. People with long and positive credit history are more likely to have a higher rating. As compared to those with shorter credit history or those with a history of unpaid loans and penalties accrued from late payment.
Second is the number of credit inquiries being made by banks and moneylenders. Whenever you apply for a loan, the lender will check your credit rating and this is always recorded. In future the lenders will check the number of times your credit history has been queried. The more you appear on this report the less likely you will be to get a loan. The assumption behind this is that you have been trying to apply for loans in different institutions without being successful.
Next is the amount of outstanding credit, which has a direct impact on your repayment ability. If you have an existing loan and you have been making your payments promptly, this will reflect a higher rating. People with no outstanding loans are not very credible since lenders have no information about their ability to pay.
In some cases, age is also use as a factor for credit worthiness. Licensed money lenders and banks prefer middle aged individuals who are neither starting their careers nor about to retire. The reasoning behind this is that people in their twenties and early thirties have wild ambition. Thus are still at risk of making wrong financial decisions. This can leave them with loans they are unable to pay. Those in their fifties on the other hand may retire soon thus may not be able to finish paying their loans.
Summary
In conclusion, borrowers should always watch their borrowing and repayment to ensure their rating remains high so that they have a decreased chance of being denied credit. Factors like age are natural occurrence while it can reduce the rating by a small amount, lenders cannot deny their clients of a loan based on this one factor. The total credit rating is usually a combination of many other factors.
---
Do not approach illegal money lenders for a loan. Always approach a licensed money lender for a legal loan. Contact us if you need any financial help or you can fill in the application form and we will contact you as soon as possible with regards to your application. We are open every day except for public holidays to always meet your needs 🙂
Summary
Reviewer
Review Date
Reviewed Item
There's so many factors affecting credit score
Author Rating