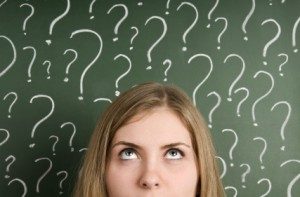 Things You Should Consider Before Taking Loan
We all know this is not an ideal world. In a perfect world, everybody will have enough finances to cater for their every need. But in the world we are living in today, there is a great discrepancy between the "have" and the "have nots." Those who do not have enough money to suit their needs have no option but to borrow.
Financial institutions have realized how desperate people are for money. Due to this fact, they are capitalizing on that opportunity. With increased number of lending institutions, some are legitimate while others are not. Clients should be very careful before taking loan from any potential. You are not borrowing money just for fun. It should be for investments or a need. Even as you borrow, make sure you are dealing with only licensed moneylenders, who are legal in the eyes of the law and trustable. Here are few things to consider before taking loan from any source.
1.     Be Honest To Yourself
Do not chew more than you can swallow. Never borrow because you admire a certain lifestyle, and you feel like achieving your goals through borrowed loan. Elders in the past always said, "Don't live beyond your limits". Specifically, it encourages one to only borrow what he can easily repay. One thumb rule explains that the car loans should not be more than 15% and other personal loans should not exceed 10% of the net monthly income. Experts always said your monthly expenses (loans plus other expenditures) should not be more than 50% of your monthly income.
2.     Short Tenures Are the Best
Many licensed moneylenders offer very friendly terms. Some of them can provide long term repayment plans. Long tenures are tempting, yet the most expensive in the end. If you discover a short tenured loan that you can afford to repay, consider taking it. Look at it keenly: For example, a 1 year loan is repaid with an interest of 47% of the total borrowed amount, shoots up to 94% if the tenure is to take 2 years.
3.     Make Regular Repayments as Per the Agreement
You need to be disciplined, especially when it comes to repayment of loans. Whether it is a long term loan or short term loan, do not alter the repayment schedule. Moneylenders will be monitoring your actions, and they will response as you settle the debts. You can either create or ruin your reputation in the process. If you repay the required amount on time, licensed moneylenders will be willing to offer another loan. Maybe at an even lower interest rate!
4.     Take Insurance Cover
If you take a big car or home loan, consider taking insurance cover as well. If something occurs to you, the insurance company will step in to offer help.
5.     Carefully Read through Terms and Conditions
When it comes to taking a legal loan from licensed money lenders, always read in between the lines even if reading is not part of you. If there is anything you do not understand, never sign before getting a clear explanation of what it is. Always clarify and get a clear explanation from them before agreeing to it.
---
We are a licensed money lender company operating in Singapore providing legal loans. If you need a loan, submit a loan application to check if you're eligible! However if you are still uncertain,contact us and we will clear up all your questions 🙂 For more information, you can always check out the types of loans available. In the event that you do not find anything suitable for yourself, you can always contact us and we will do our best to cater to your financial needs.
Summary
Reviewer
Review Date
Reviewed Item
Great tips on how to take loans
Author Rating