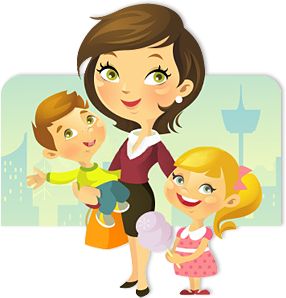 Singapore's limited space, high costs of living, and intense work, is not the most ideal location on Earth to bring up your children, and many point to these factors as the reason that it has one of the lowest fertility rates on Earth.
According To some estimates, it costs a total of $350,000 to bring up a child in Singapore from infant-hood to the age of 21. This figure is not set in stone though, and it can vary greatly depending on which schools you take your children to, how much travel you'll do, insurance, private tuition, and activities you put your child in.
It doesn't even take into account rent, medical treatments, babysitters and other forms of childcare, or furniture. So even though this is rather general, you get that point that the journey is not going to be cheap.
Here are three factors that are extremely expensive when it comes to raising your child
1. Housing
For the sake of keeping it simple, we're only going to focus on two types of housing from the opposite sides of the spectrum. One is the pinnacle of luxury, and the other is the more normal types.
HDB
Most of the housing in Singapore is in the HDB government houses. However, with their limited space and stuff, they are not exactly the most ideal location to bring up your children. However, they also have a number of advantages. They are usually quite close to schools, which would make your child's commute every morning a matter of walking rather than having to organize transport and other stuff.
They're also one of the more cost effective methods of housing, which goes a long way when you're trying to balance your finite cash flow with all the other demands for your child.
Condominiums
These have lots in the way of space and have facilities to keep your child entertained such as playgrounds, and swimming pools. However, they cost quite a lot in rent (up to $20,000/ month) and that relegates them to only the more senior or high level employees.
2. Education
School fees for government (and government-aided) schools in Singapore are vastly different depending on whether or not you're a local or international student. In primary schools, Singaporean students get free education, but international pay $550 dollars! That's quite an amazing difference right from the get go. In secondary schools, domestic students pay $5 per month, and international ones are $800 per month. The reason for this massive difference is that residents get to enjoy the benefits of the government's subsidies.
Meanwhile, tuition, which is necessary to help get kids to perform up to the rigorous standards in this country, costs around $1,000 per month. And since it goes on almost continuously for the entirety of the school phase, around 11 years, it comes to a sum total of $132,000!
There are also gifted programs for children ranging from academics to musical instrument training. That brings the costs up quite high
3. Care
Despite the low birth rates in Singapore, this industry still manages to remain extremely competitive and therefore, extremely highly priced.
If you can't give your kids to your parents or any other relative to take care of them while you're busy, then you have two options: you could either hire a freelancer to take care of your child, or send them to a dedicated childcare center.
You have some churches, who have daycare programs for around $600 per month will take care of your Some centers, such as Blue House international advertise themselves as being able to turn your kid into a prodigy, and so they charge premium rates
Nannies in Singapore can cost as much as $200 an hour to take care of your children. While day care prices start from $350 per month for half day and $550 for full day. And the work demands make day care a practical necessity. You are practically guaranteed to have to send your kids to one of these.
Of course, there are nannies out there who won't charge you so much. But you must remember how important it is to have your children taken care of by qualified professionals. When you are letting a stranger into your house, who will have unsupervised access to your valuables, it's really best to not skimp out and pay full price. You know what they say, you get what you pay for. That saying still applies to when you're looking for someone to look after your child.
As a final resort, you may have an office with a children's area, then you can save a good amount of money. By doing so, you can also have your child close to you at all times. In the same vein, if you're a freelancer or able to work remotely, then you should check out coworking spaces. Such as Trehaus which come with complete amenities and childcare. You can either choose to pay daily or monthly. Either one is fine.
4. Activities
Every parent knows that fun is important to having anyone grow up properly. There is even plenty of scientific research to back it up. But like everything here in Singapore, even that most basic element comes at a cost. As there is little open space and greenery, most of the playgrounds such as "Cool De Sac" and "The Polliwigs" are necessary. And they usually cost around $15-20 per hour for your children. This isn't cheap.
You can also register for a country club membership! This will give your kids access to a number of coaches for different sports and dance. They also do offer swimming pools, large fields, bicycles, and other fun activities! However, they often come at a really high price.
There are a number of other issues that must be focus on to raise your child better. Especially in the wondrously expensive and busy city of Singapore. Do you have any suggestions for activities? Leave them in the comments below.
---
Not enough to pay for your child's school fees? Or perhaps you want to send them on extra tuition lessons? Maybe they like to take up some activities? As an adult in Singapore, we have many responsibilities. As an adult with children, we not only have a huge amount of responsibilities, we also have a lot of things to pay for. Times like this, we may not have the spare cash to do so.
If you need a loan, let us know. Legal Loan Singapore will be able to provide you with a list of good licensed money lenders in Singapore. After surveying so many different moneylenders, we have found some that we think are the best. Call us today at +65 6871 4268 🙂
Summary
Review Date
Author Rating